eNPure...Your Single Source Solution for:
Reverse Osmosis Treatment Programs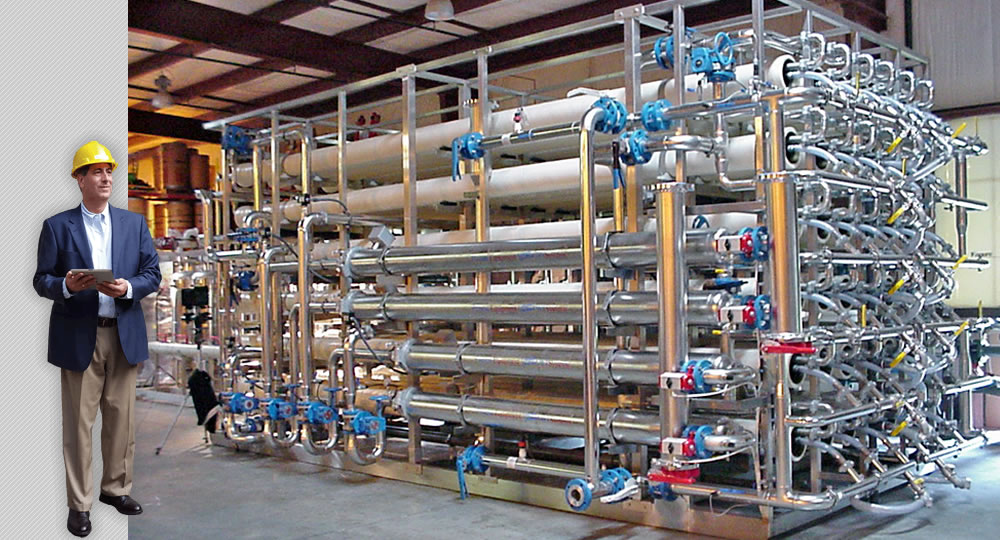 Keep facility energy costs at their lowest with a proper Reverse Osmosis Treatment program.
Spend less money while limiting downtime and repairs with well-maintained RO System runnning at peak performance.


PROPER TREATMENT PROGRAMS ARE CRUCIAL TO EVERY RO SYSTEM REQUIRING A CONTINUOUS, DEPENDABLE AND ECONOMICAL SUPPLY OF HIGH QUALITY FEEDWATER.
APPLICATIONS
Power Generation
Chemical Processing& Refining
Central Heating
Food and Beverage Preperation
Whether your RO system is producing 15 gallons per minute or
4000, Enpure has a reverse osmosis treatment program for you.
Working with one of the most distinguished suppliers of chemicals
to the RO industry, Enpure offers a broad range of services and
products to meet the needs of our customers.
ANTI-SCALANTS & ANTI-FOULANTS
AVAILABLE

ANTI-SCALANTS WITH HIGH TOLERANCE FOR FEED WATERS
CONTAINING HIGH LEVELS OF FERROUS IRON

ANTI-SCALANTS TAILORED FOR MAXIMUM PERFORMANCE
IN HIGH SILICA CONTAINING FEED WATERS

ANTI-SCALANTS FOR MAXIMIZING RECOVERIES
IN HARD ALKALINE FEED WATERS

MEMBRANE CLEANERS, BOTH LOW AND HIGH pH,
WITH SUPERIOR CLEANING AND
BIODEGRADABLE PROPERTIES

MEMBRANE DISINFECTANTS AND PRESERVATIVES


Our services always begin with an assessment of your existing system and treatment program, and may include one or all of the following:
A computer simulation to identify maximum performance of the system under
various recovery rates, pH adjustments, and anti-scalants


A laboratory simulation of your feedwater to validate the performance of an
anti-scalant prior to a trial


A membrane autopsy to gain better understanding of fouling and scaling in a
particular application.
Enpure excels at finding value for our customers in difficult or challenging feedwater applications, by offering solutions that maximize recovery, while minimizing cleaning frequency, acid/ anti-scalant consumption. Ask your Enpure Representative for a risk-free survey of your operations, today, and to introduce you to our complete line of RO cleaners and anti-scalants.

eNPure offers a complete line of Reverse Osmosis treatment solutions to meet the needs of every type of facility.